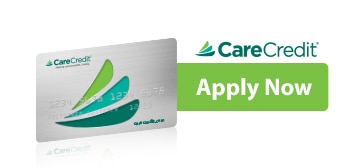 Diabetes Supply Center is now accepting Care Credit!
As out of pocket healthcare expenses continue to rise, DSCM is looking for new and better ways to make access to care more widely available. Contact us today for details on how to make Care Credit work for you!
2018 Diabetes Therapy Expos
DSCM is excited to have hosted our Diabetes Therapy Expos in 4 different cities across Nebraska this year! These Diabetes Therapy Expos are designed to help you compare products, understand your out-of-pocket costs and personalize your diabetes therapy!
Here is what you can expect at each event:
Doors open at 6:00PM – Compare products side-by-side, and meet with manufacturer representatives
Breakout Presentation at 6:30PM – Brief, unbiased overview on all pump and CGM products on the market, along with realistic expectations for pump and CGM therapy
Please RSVP to ensure that YOUR out-of-pocket benefits are available to review at the event! Email your name, date of birth and a picture of the front and back of your insurance card to:
pumps@diabetes-supply.com
The remaining event for 2018 is:
2018 Grand Island Expo
Quality Inn Conference Center
7838 S Hwy 281, Grand Island, NE 68803
November 13, 2018
We look forward to seeing you there!
Download the expo brochures here!
2018 KEARNEY & GRAND ISLAND EXPOS
Attention Animas Insulin Pump Users!
With the recent news of Animas closing it's doors, we want to assure you that we will continue carrying Animas branded insulin pump supplies through the transition period of September 29, 2019.
As with any change in therapy, we encourage you to discuss all options available and any and all changes with your healthcare provider. Should you need specific information about the different in warranty upgrade programs available to you, please feel free to give us a call at (402)399-8444.
Everything you need to manage your diabetes
Diabetes Supply Center of the Midlands (DSCM) is a complete resource for all of your supply, medicine, and management needs. Our easy to access website gives you all the essentials, including a full-service pharmacy with fast prescription services and great prices. And our top-notch customer service staff provides the kind of personal attention you won't find elsewhere.
ACHC Gold Seal of Accreditation
Diabetes Supply Center of the Midlands is accredited by Accreditation Commission for Health Care (ACHC) for compliance with a comprehensive set of national standards. By choosing a healthcare provider that has achieved ACHC accreditation, you can take comfort in knowing that you will receive the highest quality of care. If you have any concerns about the product or service that you receive from Diabetes Supply Center of the Midlands, you may contact ACHC directly at 855-937-2242.
Why buy from us?
We work tirelessly to help educate the community and individuals about how to live healthy lives with diabetes. A portion of our proceeds supports JDRF & diabetes education programs.